Many cybersecurity products and protocols have been designed for large businesses. But what is the small or medium sized business supposed to do if it doesn't make sense to budget for an in-house I.T. professional or the products scaled for large enterprises?

That was the question Charles Gibson kept asking as he went through his cyber-security training, the M.S. in Information Assurance. And that question became the focus of his work after he founded Codestar.

Cybersecurity must be considered a cost of doing business. You've got to budget for it just as you do for insurance or office supplies. What business managers want to know is, "How can I keep my company's data and systems safe in an affordable way?"
If you search for cybersecurity on the Internet, you'll see many companies offering a range of high-tech services and products with vague or jargon-filled descriptions. The question you need to answer is: What is effective and affordable for my organization?
Some of the practices and products that provide the greatest protection for your money are not advertised much, because they don't make a boatload of money for a certain company. It's similar to the pattern in health marketing, where you see ads for the newest patented drugs but not for common-sense dietary practices and exercise.
At Codestar, we're all about helping small-to-medium-sized businesses implement practical, customized data management and security solutions. Because one size does not fit all.
Contact us today to get a free initial consultation for your organization.
info@codestar.us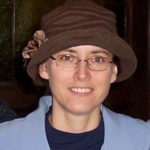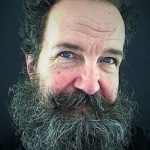 Codestar, Inc.
74 Cotton Mill Hill, Unit A239
Brattleboro, VT 05301-8693