After a comprehensive assessment by Codestar, we implemented their recommendations with an IT configuration fitted to our needs. Our computers are performing faster, we have uniform security measures in place, and the on-site and offsite backups are working as intended. I am happy to recommend Codestar to other organizations because of this performance, and because of the trust Codestar has earned with our staff and volunteers. It is very important, in my opinion, for technical consultants to be able to understand and relate to the unique qualities of the businesses they work with, as well as respecting and effectively working with people with various levels of technical knowledge. Prior to my working for a non-profit, I spent many years working in insurance and manufacturing, and I am very confident that Codestar can provide excellent expertise and service to respond to the needs of a wide range of businesses.
–Cameron Tease, Executive Director
The Keene Senior Center

It's my absolute pleasure to recommend Codestar. I have had the pleasure of working with Codestar and Charles Gibson for over 13 years. Charles is dependable and extremely knowledgeable about networking, data security, back-ups, upgrades, maintenance, and compliances.
Codestar has our networking running flawlessly. Charles is a tremendous thinker and always takes the time to make sure projects are done right. He is very efficient in his time management and is a meticulous planner.
I thoroughly enjoy working with Codestar. Charles is a truly valuable asset to absolutely any team. He is honest, friendly, and incredibly hardworking.  He is capable of wording and explaining IT information so it is easy to understand for someone who might not be as knowledgeable.
Codestar, without a doubt, will do great things for your organization.
–Bowling & Dunn Family Dentistry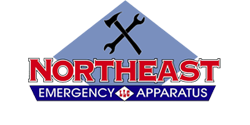 "I knew there was one person I could count on."
— Northeast Emergency Apparatus

Codestar has provided exemplary service for both my business and residential computing needs for 15 years. The need for secure, efficient network design was understood and implemented with impressive skill.
As my business grew, I needed to add more technology such as digital imaging. Codestar was able to meet the needs of the business by providing a system with room for growth that had been incorporated in the initial design.  This type of forethought is but one example of Mr. Gibson's knowledge, integrity and effective design strategy.  Mr. Gibson was clear the infrastructure must be dependable from a day to day stand point, flexible from a future stand point and secure all the time to protect information that could be lost or stolen.
The training for my staff helped shore up the human connection to my computer system. This informed my team about the dangers of the internet and did a wonderful job explaining some complex ideas in an easy to understand manner.  I recommend Codestar, Inc. and Charles Gibson with absolute confidence and trust."